Louis L'Amour's Lost Treasures Volume I
Your Price: $7.99
Paperback
(Usually ships within 24 hours)
Mysterious Stories, Unfinished Manuscripts, and Lost Notes from One of the World's Most Popular Novelists
The first of its kind, a unique volume of twenty-one unpublished gems from one of the twentieth century's most popular and prolific writers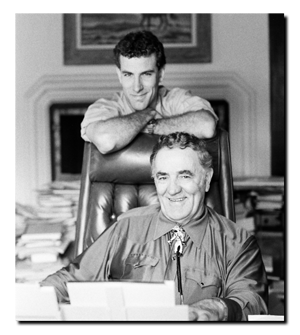 Exploring the creative process of an American original, the Louis L'Amour's Lost Treasures project will uncover the hidden history behind the author's best known novels . . . and his most mysterious and ambitious unfinished works.
In this first collection, Beau L'Amour presents many never-before-seen manuscripts. Using his father's handwritten notes, journal entries, and correspondence, along with his own memories, Beau uncovers how and why they were written, as well as speculating about the ways they might have ended.
These selections celebrate L'Amour's vision and virtuosity, including the first seven chapters of a powerful novel about the Trail of Tears, a chilling Western horror story, and a tale of the American Revolution featuring a character related to L'Amour's well-known Sackett family. At the other end of the spectrum are classic adventures, such as The Golden Tapestry, set in 1960s Istanbul, as well as several uniquely different attempts at what would have been the most profoundly intimate of all of L'Amour's novels, a saga of reincarnation that stretches from a time before time, to the period of Alexander the Great, and on to Warlord-Era China.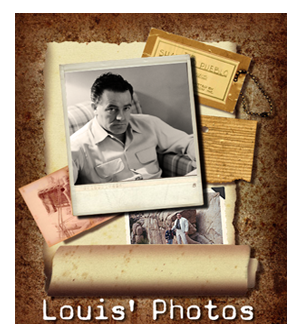 Illustrated with rare photographs and copies of handwritten notes, this book reveals the L'Amour you have never known, his personal struggles as a writer, and the contest between mortality and a literary legacy too big for one life to contain.
Visit Louis L'Amour's Lost Treasures web site for an in-depth look at this exciting project and all the new books coming out over the next several years!
Reviews
---