Don't Forget to
visit the Official
Louis L'Amour
Discussion Forum too!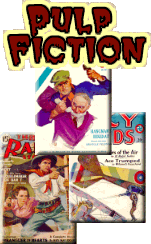 Read
"ANYTHING FOR A PAL"
Louis L'Amour's
first published
short story!
Guestbook
Page 1 | Page 2 | Page 3 | Page 4 | Page 5 | Page 6 | Page 7 | Page 8 |
Thank you for visiting our pages. We would love it if you would ADD YOUR COMMENTS to this guestbook we are keeping!
PLEASE NOTE: Due to a HUGE amount of unwanted spam messages we are now filtering all postings. Your legitimate Louis L'Amour guestbook message will show up within 24 hours. We apologize for the lag time but it's better than having to read a thousand ads for drugs or other similar spam messages.

"Last of The Breed" is the first non-western L'Amour novel I ever read; so I was scepticle when I started it. Turns out it is one of the best books I have EVER read.
Troy Siddle <troysiddle@hotmail.com>
Laramie, WY USA

i have been watching the Bat Matterson western and decided to see if he was fact or fiction, and i found that he is fact, i had no idea he was part of the ok fight, this was the frist time i had seen his named metioned, never to old to learn about the west. Thanks for haveing this section Joyce White
joyce white <jwhite52@bellsouth.net>
STOCKBRIDGE, ga USA

I love to read, I don't think there has been a day in my life since I learned to read that I couldn't be found with a book in hand. Sadly though I only discovered L.L.'s books this past year. But after the very first page in Conagher(the first one I read) I was hooked. I live in a small town so no bookstore. Therefore, I haunted the library since it had a decent L.L. collection. I would read a minimum of 5 a week. So I went through all those in no time. I can never stop at borrowing books though, I have to add them to my library, so I found this website and ordered the collection. I want to have these to be able to pass this bit of history on to my kids. I will read all of his works over and over again, I hope my children will too.
Maggie Harmon <mcleodsgirl02@yahoo.com>
Buffalo, TX USA

I first started reading these books at my school last year and i really love them and enjoy reading them, my favorite series is probubly the sacket series. Thanks
Matt Edging <mre_125@hotmail.com>
Flora, IN USA

I love L.L.'s books! I've been reading them for a few years now. I think the first one I read was "Passin Through" and I've been hooked ever since. Thanks!
Tyler
Ephrata, PA USA

I ve been reading Louis L'Amour books since 1980 when I was 9 years old. Introduced to his books by my Mum who is also an avid fan, I ve managed to collect every single book in the whole series (as per your bibliography list). I love the ideals in his books, the descriptions of nature and the landscapes, knowing fully well that they are completely authentic. No other Western Writer can even hope to compare. My biggest regret is that I ve not been able to visit America yet and indeed, I wish I had been able to when he was still alive so I could have met him and possibly gotten his autograph. Your site, however, is a fitting tribute to a great author.
shankar balan <shankar.balan@gmail.com>
Bangalore, Karnataka India

What can I say? Louis L'Amour is truly the man. I have read alot of work by different authors, but none have stuck with me like Mr. L'Amours have. I live in Texas and travel in New Mexico. I like to sit on my back porch in hot or cold weather with a beverage to fit the temperature and my mood. I get lost in his words. What a descriptive mind. I am a teacher and I have read some of his work to my students to let them "see" what I mean when I say "Be descriptive guys. I want to see it in my mind." I recently got orders for some short term Military duty , and in my personal backpack checklist I have ... 2 pocketknives, small bible, mini flashlight and batteries, a small instant coffee , jerky, sunflower seeds, a pad and pen, pictures, and a L'Amour books. This time it was "Lonigan" and "Law Of The Desert Born." I am just beginning to scratch the surface with all of his work , but I am hooked, and a fan for life. Great website. Adios Amigos.
Rey Sanchez <rusanchez2411@yahoo.com>
San Antonio, TX USA

When I moved in 2001 from my family home, it took 120 boxes for my comics and magazines. Another 50 for my toys and games. And 75 for my books. Now they mostly sit in the basement waiting for me to find the time to shelve them. So last weekend at the library, when I wanted a few books to just sit back and read, it was to the western section that I went first. Volume One of the collected stories and another volume of short tales found their way into my hands. I miss being able to just pull an old friend off of the shelf. But Mr. L'Amour is in every library. Just a short walk and I am able to revisit old towns, canyons of mystery and treks across open ranges with characters I have spent over 50 years reading and re-reading. There are few authors that I crave regularly. Shakespeare, Conan Doyle, Kipling, and L'Amour. My tastes run through Sci-Fi and Fantasy to the Classics. But my favorites all are compared to the Sacketts and Talons of our American story teller. Thank You.
Michael A. Brown <madmikebrn7@aol.com>
St. Louis, MO USA

Louis L'Amour is an American treasure. I have spent countless hours reading and enjoying most of his books. Recently, I have discovered his books on CD and buy one whenever I'm taking a long trip. I would have liked to have met Mr. L'Amour, but whenever I finish one of his books it seems as if I've had that pleasure. His contributions to entertainment and carrying on the legacy of the old west are immeasureable!
Thomas Aitken <athomasait@aol.com>
Morgantown, WV USA

I started reading Louis L'Amour when I was thirteen or fourteen and haven't stopped since. His books are timeless and have a degree of readability that many authors can never create.
Scott Ferguson
Grass Valley, CA USA

Louis L'amour is by far my favorite author and i have read tons of his books and have tons more to read. I am very grateful for his lifes work and all that he has written. Thank you...
Justin B <noremorse@twistedtattoos916.com>
sacramento, ca USA

Awesome site! Louis L'Amour is one of my hero's. His books Tucker, The Cherokee Trail, Passin' Through, and anything about Hopalong Cassidy. My Grandmother collected these books, such a good memory of her.
Lisa Winn <liseage@hotmail.com>
Frankenmuth, MI USA

I Have All Of Louis Lamours Books And Love Every One As A Treasure To Never Part With
John J.Halliday
Hinton, AB cANADA

Have enjoyed reading these books for 30 years. why don't you do a Louis L'Amour screen saver for computers?
steve priddy <sspriddy@comcast.net>
atwater, ca USA

I have read alot of his books and I enjoy reading them over and over. Thanks a million
Mike Bynum <m.r.bynum@att.net>
Arp, TX USA

I started reading LL when I was about 18 believe it or not I still have all the books that I have purchased since then I even have one that was only 25cents. My first book was Hondo and my favorites are the historical fiction books such as The Walking Drum.
Ian R. Harvey <odie.scamp@sympatico.ca>
Orillia , ON Canada

As a strong reader of LL, I have read a lot of his books. One day after flipping over and seeing his picture on one of his books I almost gasped. My grandfather who past away, and LL has a very srong similiar appearance. After reading his biography I noticed that he was from the same decent as my granfather, hmmmmm. But I have no way of proving anything.
Dakota
Foley, AL. USA

I just love the descriptions of the old west in his books, I get lost reading them. I likme to say reading Louis L'Amouris like taking a small vacation. My dad intrudused me to him when I was 6 or 7, I had the flu, Know I am 21 and I still cant stop reading. I read some books over and over because there is always some thing I missed, or can remember. So thank you sir, Maria Belote
Maria Belote <mariacb2005@aol.com>
Slaton, TX USA

I met Louis L'Amour in my sophmore English class in 1939 in Ponca City, Oklahoma. He came to us with great fanfare from our instructor, Ms. Plummer. Ms. Plummer was thrilled with him, "a great writer," she said; and for the first time I believed her as your father read to us his newly published book of poetry about having "three friends." He also gave a short speech on his wordly adventures. What a handsome and engaging guy, I thought. I remember his black suit was slick with wear but neatly pressed,his tie was black, and his shirt was white. His shoes could've used a shine, but I could forgive him anything as he proceeded to charm the socks off me! What suddenly brings this all so clearly to mind is this: Today I received a reminder from the Association of American Publishers (of which I'm a member)about attending a conference of the AAP in the "Louis L'Amour Room" at Random House. How proud you must be of your father. Not only was he a remarkable writer, but he helped to build a publishing company!
Betty Fallot Wright <blfallot@aol.com>
Lakeland, FL USA

Except for three books, which the library and the publisher of the bound books could not provide, I have, and have read, all of his published works. I will read many of them again. Mr. L'Amour got so much in ten pages that most writers could not equal in 100 pages.
Victor Pence <vic2pen@yahoo.com>
Springfield, Ohio USA

the greatest western author of all time and my very favorite since i was 10 years old. as a middle aged woman of 50, i still enjoy his books and movies based on them today. God bless his family for continuing his legacy!
deborah dyess <grannydyess@yahoo.com>
goldsboro, n.c. USA

I first came across LL's books was in 1990, I grabbed a full plastic bag of Western books in a garage sale in Vancouver BC. I was a landed immigrant from the Philippines then. I hardly knew any famous western authors back then but I have read other western novels before like Luke Short and Max Brand. With Louis' books though, it opened up my eyes to a new frontier of adventures. I've collected paperback editions when I could get them and was able to complete his books although they're all old printed paperbacks. Almost read everything but the Sacketts and just started on it with it and on the fourth book now. I've enjoyed his writing and his moving prose. I usually not able to put down his book when I start on it. So, I'd like to thank him (Louis) and his family for these wonderful books I've collected and read over the years.
Dario Carrasco <panday@pandaystudio.com>
Okotoks, AB Canada

When I was 13 or 14 and visiting my father, who at the time was working on a tow boat on the Mississippi, I found a L'Amour book in the TV room. Already an avid reader, I picked it up ( Flint ) and quickly read it through. I had seen my father carrying some of them home with him, but I thought western books were blasie and poorly written. I quickly learned from FLINT that the L'Amour books were not that way at all. The descriptive writing is some of the very best I have ever sat and read. I love the moral themes that he instills in every book, the sense of God, Country and the weight of responsibility. I think I have read all of his books, I own many of them. They are educational and entertaining. One paragraph in TAGGART is one of the most romantic that I have ever seen in print. Mr. L'Amour left behind an amazing legacy of writing, but I wish he were still producing....
Mike Flowers <MSSFlowers@juno.com>
Memphis, TN USA

We know that this author is one of the best-known western writers of our time. So glad to find your website!
Dennis and Eleanor Whitfield <eswh@bellsouth.net>
Gainesville, GA USA

my father gave me this collection of books and I havent been able to stop reading them I wish he was alive so I can say thank you for such a great time.
christopher j carroll <crazytrucker9090@yahoo.com>
Camby, in USA

I've know his name, it seems, all my life. But I had never read anything Louis had written until a book of short stories last year. I was hooked. Just passed my 56th birthday and can't get enough. Read two books last weekend while taking a short two day "vacation" at the beach. Read two more this week. Darn! Just can't seem to quit! Thanks, Louis. Hopefully, we'll get to meet in that great adventure beyond time.
Duane Roberts <empmon@hotmail.com>
Orlando, Fl USA

I started reading LL books in the 6th grade. My first LL book was Shalako and I was hooked, I've read and reread most of LL's books. His books thrill all ages me, 18, and my grandma, 82, love to talk and discuss his books
Steph B. <piney_mountain1219@yahoo.com>
Stilwell, ok USA

I started reading LL at age 87, my 1st was the novel: Sackett.For the past year,I have accumulated 31 more and enjoy them all.I plan to eventually have them all,if they are available,in my library.Why didn't I start earlier?
Robert C. Anderson <wq6m@twinwolf.net>
Ione Ione , Ca USA

have been a big fan all my life and have read every louis lamour novel several times. great stuff. thanks louis for all the many hrs of enjoyment you have given me. RIP
David Burden <handeman2000us@yahoo.com>
White Plains, ky USA

Amazing , I am 64 years old and have seen many of his books made into movies( John Wayne , Tom Selleck and Sam Elloitt ) but never started reading the books until about 6 months ago and cannot get enough of his stories. A GREAT STORY TELLER !!
Jerry Blackerby <jerryblackerby@cox.net>
Wichita, Ks USA

Im 15 years old and live in the desert town of Wickenburg. About 1 year ago i went with my mom to the grocey store to make sure she got food i would actually eat. It was the that i saw a display with all the Sackett novels. MY mom sayed LL was a good writer so i decided to to buy two. I purchesed Mustang Man and the Sky liners. I read Mustang Man and it was probably one of the best books I have ever read! My favorite author went from Clive Cussler to Louis Lamour after just that one book. Im currently collecting and tyring to read all of his books, novels, and short stories. I myself have been so inspired by Louis Lamour I've been thinking about becoming an author. I just wished he LL could have lived a longer I would have loved to meet him and talk to him about his life and experiences, but sadly i wont be able to... Louis Lamour is one of the best writers ever
Sam Wilson <inferior_2bro@yahoo.com>
Wickenburg , AZ USA

My first LL book was Milo Talon. Even though it was almost 25 years ago I can still hear the sound of Talon's boots on the boardwalk. LL is such a descriptive writer that I have lived through being shot at by outlaws; I have ridden a horse for miles; I have been parched and near death in the desert - all from the comfort of my living room. Although LL is gone from us now, he is one of those artists who will live forever.
Ken <kholmlund@cablelan.net>
Kelowna, BC Canada

For many years I have read your books, and felt strange, as I would read them over and over again. Reading other people's comments, I see that I am not alone. I miss your father so much, and I feel that I have travelled to all the places he wrote about. When I was out west, I saw places that he wrote about. When he said they were there they were there. Thanks for so many wonderful hours of reading.
James W. Burgin <teddybearelvis@rogers.com>
Kitchener, Ont. Canada

I started reading L'Amour as a child, at the urging of my grandfather. I have read every Louis book I could find, over the years, including the bios; and, next to the Bible, nothing has shaped my character more than the code of ethics displayed in the heroes of Louis L'Amour. When the rest of the world was selling sex, cursing, drugs, and all the other traps that folk seem to fall into, Louis was urging the young readers to act like a man, take responsibility like a man, know how to treat women, and live independently. What a great lesson in life.
rex bray, jr <rjbray@yahoo.com>
manchester, ky USA

for many years i have read these books by louis lamour. an truly have enjoyed them. After a while i pick one of my favorites and start rereading. A great writer.
blake grimsley <blakeneileen@bellsouth.net>
milton, fl USA

At 74 years old, I still read and enjoy Louis L'Amour's books. I had the complete collection of his westerns which I turned over to my son and now my grandson. I recently ran across a four hardback book collection of the Sackett series. Each book contains four paperback stories.. I gave $20.00 each for them. What a buy. I would like to add my "Thanks" to the storyteller of the decade, Mr. Louis L'Amour.
Ray Lowe <mrlowe@mtnhome.com>
Yellville, AR USA

Louis was the first writer I read when I first learned English in 1969 after I joined the Canadian navy and now in my retirement I am still reading and rereading his books and I still enjoy them. Thank you for all the good quiet time. Jean-Guy
Jean-Guy Trudel <strudel47@sympatico.ca>
Kingston, ON Canada

I had lost interest in books! It was'nt until I picked up "Under the Sweet Water Rim" that I regained my thirst a for reading again. Louis became my (FRIEND) and guide as I try'd to slack my unquenchable thirst for adventure. As I read, Louis put me on those horses and trails, I visited towns that are now only memories to the earth where they once stood. I've practiced a fast draw to equal that of the Sacketts or second to Kilkeny. I have DREAMED of walking those trails that Louis once wrote about so discriptivly and eloquently. I LEMENT the day he rode out with the riders in the sky, chasing that herd, and walking those trails with those who blazed them before, leaving us to wander without our trusty Herd Boss to keep us on the right trails.
MVH <Misspellerr@yahoo.com>
old town, ME USA

The first L.L. I read was "The Ferguson Rifle", loaned to me by my father in law. I was an instant fan and had to have more, so I went to the library and got "Jubal Sackett". My personal favorite is "Last of the Breed".
Brandon McFain
Anderson , sc USA

i have never had the opportunity of visiting the usa and seeing for myself the rich landscapes that louis describes in his stories. the country of course would have changed a lot from the settings that louis has set in his books. however for those who would like to see a replica of those landscapes, pakistan still retains vast areas of deserts and mountains and valleys, the snow blocked passes and the lush landscapes that we all love reading together with the simple people of the mountains with the feuds and range wars and all. i have visited those areas every year during the last ten years. though technology is changing those lands but lots of areas still remain the same. if any lámour fans would like to visit the scenes of his novels they can always visit. i will be more than happy to provide more information.
abdul samad <asamad_chem@yahoo.com>
karachi , khi pakistan

I started reading Louis L'Amour books when I was sill in high school, A long time ago. I have never read a book I didn't like from Mr L'Amour. I even did a speech about him in college for one of my speech assignments. Thank you for the hours of entertainment. Chester Reid
Chester Reid <chester_reid2000@yahoo.com>
Eureka, CA USA

My husband owned every book Louis L'Amour ever wrote and several of his magazines too. Since we were married in 1976 every Christmas and birthday he would receive 3 or 4. Unfortunitely Hurricane Katrina took them away. Not one servived. Insurance wanted a price given to this collection but some of the books are no longer in print and i cannot find the magazines at all. I sure could use some help in pricing this collection so his kids and I can start replacing his books when our house is rebuilt.
Harbison <harbison@slidellcitycouncil.org>
Slidell, La. USA

I have all paperbacks except 4 shortstories books. Have enjoyed every movie. Thanks to a wonderful writer. Hope to meet him in heaven some day.
Genia Chaffin <geniachaffin@sbcglobal.net>
Stephens, Ar USA

I have been reading Louis L'Amour books since I was in third grade and read my father's collection. I have all of his leather bound hardbacks and prize them greatly. My husband and I love listening to the unabridged novels on tape and can't wait for more titles to be available.
Kim Reeves
Houston, Tx USA

I wish there were more new books by MR. L"amour
Keith Briscoe <keiferb@cox.net>
Victoria, TX USA

I've been a fan for over 20 years. I found his books an education as well as a gret escape. While staying upstate NY in the mountains,we passed a yard sale and there was a box with about a dozen of the leatherette set!! Yes I bought them all and of course I got a good price because,after all, how smart could the seller be if he was getting rid of them!! Now I dream of finding a "Lost Hanging Valley" of my own! Anybody out there have one??
david walthall <spydoy1@netscape.net>
rego park, ny USA

I have been reading Louis Lamour since 1971 (I was in college then) and currently boast of a collection of 76 titles which, incidentally, is one of my most treasured posessions.Over the years I have converted many friends and family members into Louis Lamour fans and most of them have read many of his books more than once. I always start by getting them to read Shalako first. After that they are hooked.
Shivaji Sen <shivajisen29@yahoo.co.in>
Pune, Maharashtra India

I have been a fan of Louis L'Amour books for 42 years. I have two complete sets of his hardback and paperback book. The first set was mine then my dad collected a complete set. Since his passing, I now how two sets that I wouldn't trade for anything in this world. Thank you Louis.
Steve Gee <gwalk007@yahoo.com>
lacey, wa USA

Page 1 | Page 2 | Page 3 | Page 4 | Page 5 | Page 6 | Page 7 | Page 8 |
Thank you for visiting our pages. We would love it if you would ADD YOUR COMMENTS to this guestbook we are keeping!
PLEASE NOTE: Due to a HUGE amount of unwanted spam messages we are now filtering all postings. Your legitimate Louis L'Amour guestbook message will show up within 24 hours. We apologize for the lag time but it's better than having to read a thousand ads for drugs or other similar spam messages.