COPYRIGHT
NOTICE:
All of the images,
graphics, photos,
backgrounds, text,
layout and design
in or on the pages
here at the Official
Louis L'Amour
Web Site are
protected by US
and international
copyright law and
may not be copied,
reproduced, modified,
distributed, sold or
used in any way
without the express
written consent of
Louis L'Amour
Enterprises, Inc.

PHOTO GALLERY

Extremely photogenic, here's Louis as you've never seen him before!
The captions are in italics when written by Louis.

Click each picture to view a larger image.
Use your browser's BACK button to return to the gallery page.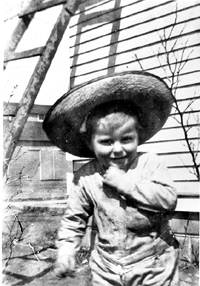 Louis at 3 years old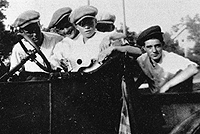 From left to right: Friends Bill Morrissey, Rich Morrissey, Evan Lougheed, Art Ringuette, and Louis L'Amour, about 1922/23 (photo courtesy of Irene S. Westley).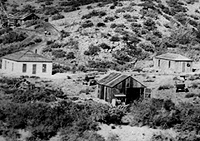 Yoba Copper Company, about thirty miles from Prescott, Arizona, near Dewey.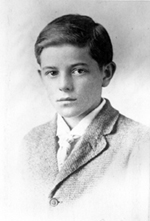 Louis at 12 years old