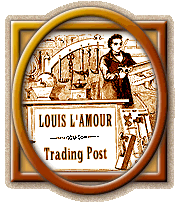 SEARCH
Type in a keyword
or title here: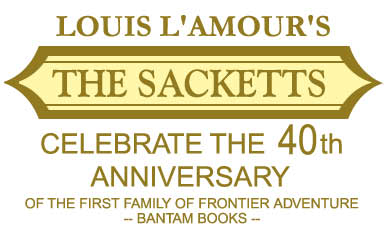 (detailed view of the Sackett 40th Anniversary logo)

Special 40th Anniversary Sackett Duffle Bag
Carry your favorite Louis L'Amour adventures with you in this durable "Sackett Sack" while you celebrate the 40th anniversary of the Sacketts, the first family of frontier adventure! The U-shaped zip-top opens wide to reveal the roomy interior of this black polycanvas duffle. Two end pockets, a zippered mesh pocket, and a rugged detachable and adjustable shoulder strap make this the perfect cross-country traveling companion or spa bag.

20" X 11 1/2" X 13 1/4"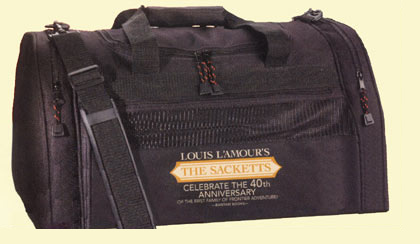 Specially Priced at: $34.95 each
While Supplies Last