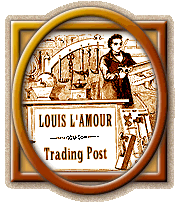 SEARCH
Type in a keyword
or title here:
Free MP3 Player
Pre-loaded with all 17 MP3 Sackett Novels*
*When you purchase all 17 Sackett Novels as
MP3 Downloads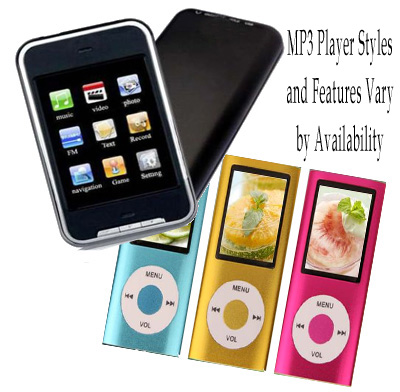 COMMON FEATURES: (MP3 Player style varies depending on availablilty and may NOT match the image above. Some features may not be available on some style MP3 players.)
Carry Music, Video, Photos and Files wherever you go
Touch Screen OR classic Dial Menu system makes navigation a breeze
Record voice and more with built-in microphone
Record your favorite music directly from FM Radio
Listen to music with built-in FM Tuner
8 Equalizer Settings: including Jazz, Classic, Pop, Rock, etc...
Multi-Tasking: Play Mp3 and Read an eBook at the same time
Multi-Language : English, France, Spanish, Deutsch, Italian, Portuguese, Japanese, Korean and Chinese etc...

Built-in High Speed Flash Memory.
Supports AVI file formats
Built-in game.
MP3 Player:
Supports MP3, WMA, ASF, WAV, ACT Music Formats.
Multiple Playing Modes: Normal, Repeat One, Folder, Repeat Folder, Repeat All, Random, Intro.
EQ for your music: Normal, Rock, Jazz, Classic, Soft, Pop, DBB.
Inter-changeable animated startup screens.
Icon display function: direct icon display, accompanied with icon/ text.
Fm Radio:
Built-In FM Radio: FM stereo radio.
FM Frequency Range: 87-108MHz.
Powerful automatic channel search function.
Powerful FM recording function.
E-Book Function:
Support for .txt Format files.
Phone book support.
Voice Recording:
High Quality Voice Digital Recording
3 Recording Modes: Fine REC, Long REC, Long VOX
Up to 64 hours of high quality WAV format voice recording and up to 288 hours of ACT format voice recording
Recorded Messages can be saved in 9 Folders & 99 Files.
A-B repeater.
Built-in Microphone.
Picture Viewer:
Built-in Picture Viewer, supports JPEG format pictures or JPEG photos downloaded from internet.
USB Storage:
Act as USB Flash Drive (Can store other data files), USB 2.0 high speed transfers, Plug & Play in Windows (no driver required) except Windows 98 or earlier.
Others:
Use rechargeable Li-ion Battery (up to 12 hours Continue MP3 playback in Power-Saving mode).
Output Frequency: 20 Hz to 20 KHz, MP3 Bit Rate: 8kbps-320kbps.
Fast Forward, Reverse, Skip and Back Track. Sleep mode, auto Power-Off, Power-Saving mode available.
Package Content
1 x MP4 player
1 x Stereo Headphone (3.5mm)
1 x USB Cable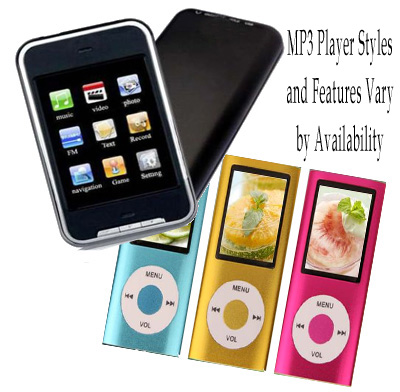 Order ALL 17 Sackett MP3 Audio Titles
And Get An MP3 Player** Free!!
ONLY $223.16 | Buy Me

** Quantities are limited and features may vary slightly