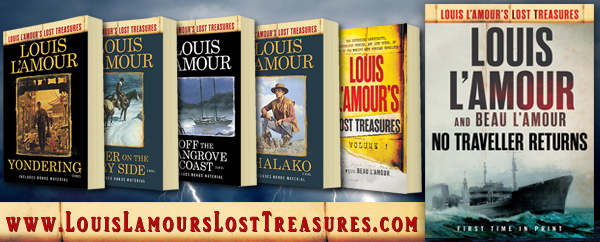 Find all the Lost Treasures Titles HERE!
---

Visit WWW.LOUISLAMOURSGREATADVENTURE.COM to check out our exciting site dedicated to the adventures stories of Louis L'Amour!
---

---

Visit our non-fiction friends at WWW.BIGBYTEBOOKS.COM
Read true tales of the Civil War, Indian Wars, westward expansion, and more!
---

Click above to explore the various maps of Louis L'Amour story locations!