The Collected Short Stories of Louis L'Amour The Adventure Stories - Volume IV
Your Price: $26.95
Hardcover LARGE PRINT
(Usually ships within 24 hours)
About eBook Links - Apple iBook | Amazon Kindle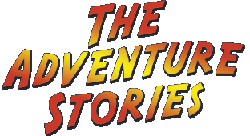 Part fact, part fiction, these exciting stories filled with intrigue, mystery and suspense lead you from depression era America to war torn Japan and the South Pacific, to Africa, the Middle East, China and Russia during the buildup for World War II and beyond! The adventures of a lifetime from the pen of a man who has sailed the straits and passages, walked the high mountain passes and forgotten trails, battled alongside mercenaries, warlords and soldiers and lived to tell the tale!
"Of all these volumes of the Collected Short Stories series this one is my favorite. Tales that for years have cried out to be presented together have now found a home in the same binding. And an era in the life of Louis L'Amour is finally available in a manner where the work almost becomes an autobiography in fiction"

. . . Beau L'Amour
Join Merchant Seaman Ponga Jim Mayo as he struggles to keep his ship afloat, his cargo holds full and his crew alive, while sailing the fine line between British Intelligence and his bitter enemies. Fly beneath towering Tibetan peaks and skim the treetops of the Amazon jungle with aviators like Steve Cowen and Turk Madden. Survive the sub-zero temperatures of the Arctic Circle, the raging squalls of the Pacific, the head-hunters of the primeval forests and discover a whole new world of adventure from Louis L'Amour!
This collection includes:
Death Westbound • Old Doc Yak • It's Your Move • And Proudly Die • Survival • Show Me The Way To Go Home • Thicker Than Blood • The Admiral • Shanghai, Not Without Gestures • The Man Who Stole Shakespeare • The Dancing Kate • Off the Mangrove Coast • Glorious Glorious • By The Ruins of El Walarieh • Where There's Fighting • The Cross and the Candle • A Friend of the General • Author's Tea • East of Gorontalo • On the Road to Amurang • From Here to Banggai • The House of Qasavara • Well of the Unholy Light • West from Singapore • South of Suez • Voyage to Toblai • Wings Over Brazil • Pirates of the Sky • Flight to the North • Coast Patrol • Wings Over Khabarovsk • Flight to Enbetu • Mission to Siberut • Down Paagumene Way • The Goose Flies South • Tailwind to Tibet • Pirates With Wings • Night Over the Solomons • Where There's Fighting • Beyond the Great Snow Mountains • May There Be A Road • By the Waters of San Tadeo • Meeting at Falmouth • Crash Landing • With These Hands • The Diamond of Jeru
About eBook Links - Apple iBook | Amazon Kindle
Historical Releases


Reviews
---
---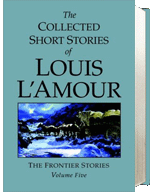 Don't Miss A Single Volume!
Click Here!
---